---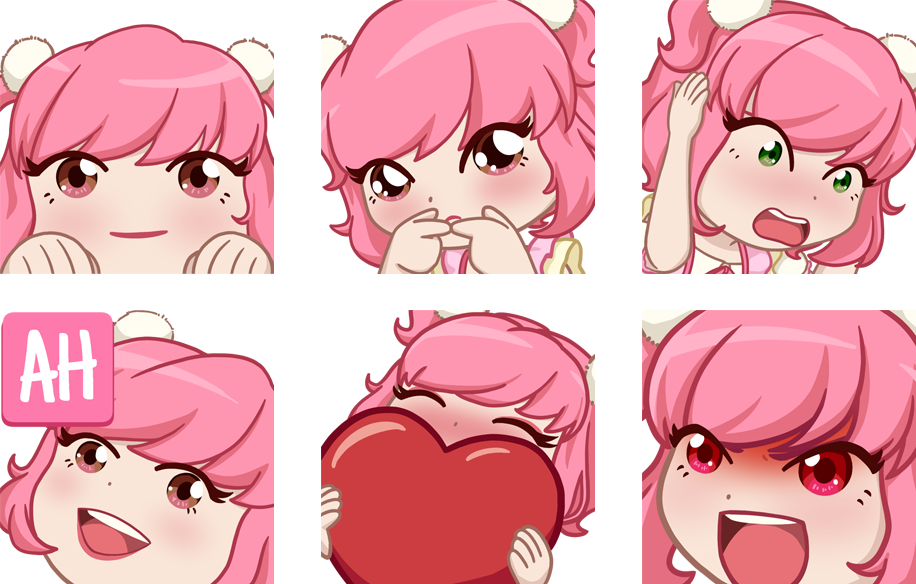 BASE PRICES
1 Emote – 25 USD
3 Emotes – 70 USD
5 Emotes – 100 USD
WILL DRAW:
Fanart
Original Characters
Stylized Portraits
WILL NOT DRAW:
Gasm-style Emotes
Anything that violates Twitch's emote guidelines
MORE INFORMATION:
Payments will be made in USD via PayPal ONLY.

Please DO NOT send payment until I accept your commission and send an invoice.

50% down payment & 50% upon completion.
Please provide enough visual references.
My main mode of communication will be via email for archiving purposes.
I will work on commissions on stream when I can. Be sure to mention it in your commission order form if you do not want me to.
I reserve the right to refuse a commission.
To request for a commission, kindly fill up the order form after reading my Terms of Service below. I will get in touch with you as soon as slots are available.
If you don't want a commission but want to support me, you could also donate to my Ko-fi. That would be greatly appreciated!
If you have any inquiries, feel free to email me at nakeekat@gmail.com or contact me via my social media links below.
Thank you! uwu
---
Terms of Service
General Terms
This is a DIGITAL ITEM. Shipping address and fees will not be needed as the commissioned emotes will be delivered via email.

WHAT YOU WILL RECEIVE: 3 PNG files (112x112px, 56x56px, 28x28px) of each emote; and 1 image featuring the commissioned emotes with my watermark for reposting with credit

I, the artist, have full rights over my illustration, including the right to post my illustration on other sites and in a portfolio (e.g. for self-promotion).
The commissioned emotes must not be resold under any circumstance.
The commissioned emotes may be reposted or reuploaded to any site as long as I am informed and credited as Nakeekat. My watermark should not be removed.
Payment
50% down payment must be made before I start on the commission; the remaining 50% must be sent when I finish the commission.
Full payment is required before I send the full resolution files.
Refunds will only be entertained if I have not yet started on the commission.
Revisions
I will send a progress shot of the sketch for approval. Maximum of two revisions per emote is allowed. Additional revisions will be charged a corresponding fee. I will begin adding colors to the emote once the sketch has been approved.
I will send a progress shot of the final emote for your approval. At this point, I will only allow minor revisions (e.g. color changes).
---